The problem is further complicated by the pervasive inability of individuals and parents within local cultures to admit there is a problem and seek help.
Written by Michael Turton / Contributing Writer
Last week, representatives from the Association of Youth Organizations told presidential candidates in the upcoming election their positions on issues such as extending the military draft by one year, voting at 18, housing justice, traffic safety, working conditions, and youth mental health. asked for clarification.
Most of the issues they list are in the news all the time, but the last one is less prominent on the media's radar, but it's still an urgent issue and one I see every day. In many ways, Taiwanese youth are in the midst of a deepening mental health crisis.
Suicide rates are often a significant indicator of mental health. Government data and numerous studies show that suicide rates among young people have been rising since around 2014, after falling over the past decade (this rise is a global problem). Suicide is now the second leading cause of death in the 15-24 age group, but suicide rates in other groups are declining.
Photo: Tsai Shuyuan, Taipei Times
From school pressure to family separation to the internet, the culprits are clear.
Readers may be aware of the current lawsuit against Meta (Facebook) over its impact on children. Not only does screen time have a direct negative impact on children, but it also affects children through the mother's loss of attention. A study this year found that ADHD is on the rise among children in Taiwan whose mothers spend more than three hours a day looking at screens.
widespread problem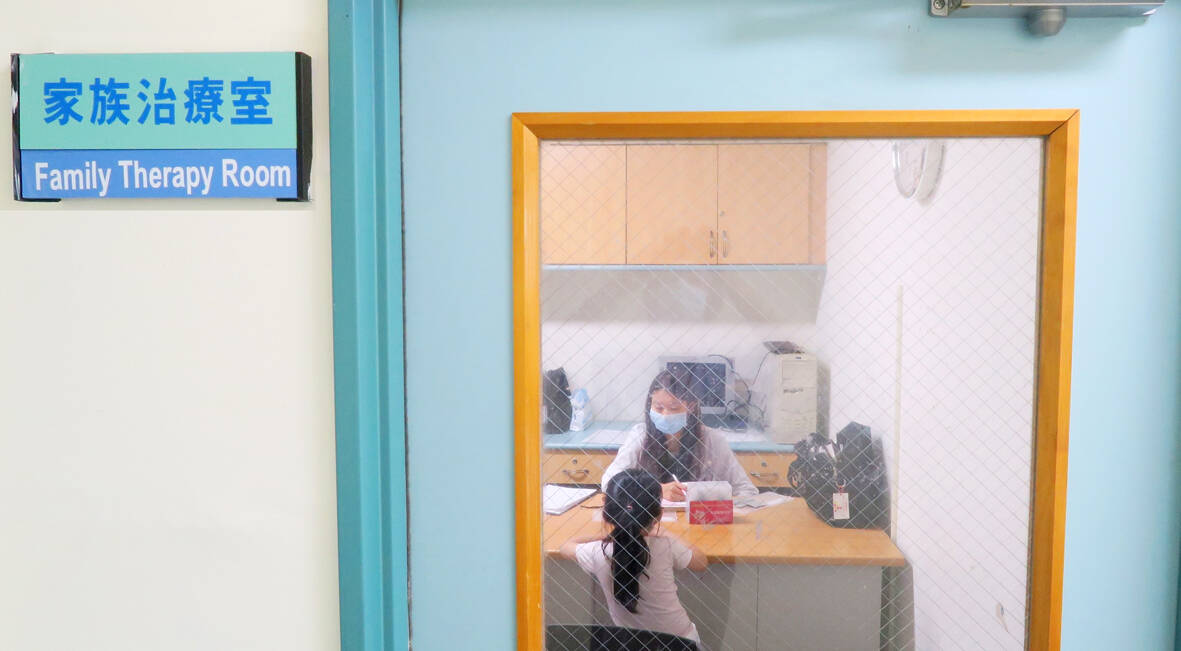 Photo provided by: Changhua Hospital
Although suicide is a prominent indicator of system failure, other problems are also prevalent. Another indicator of the rise in mental health problems among young people is doctor visits. According to statistics from the National Health Insurance (NHI) system, the number of people aged 15 to 30 visiting psychiatric clinics increased from 221,000 in 2016 to 292,000 in 2021. Local media reports say anxiety and depression are on the rise.
Several studies in Taiwan have identified sleep disturbances as a major independent factor for suicide and depression in young people. Children in Taiwan stay up to do the horrendous amount of homework the system forces them to do, and then stay up late to surf the internet with friends. As a result, many failures occur. Research also shows that the harsh discipline many Taiwanese children receive from their parents can lead to depression, especially in women.
Taiwan's crazy boss culture hurts children in countless ways, some of which are not immediately obvious. For example, a study this year found that a mother's work stress during pregnancy was associated with increased levels of ADHD in her child. Although the grueling school hours may have been intended to prepare students for future work lives, a February survey by the Taiwan Child Welfare Federation Foundation found that students said they liked school. was less than 15%.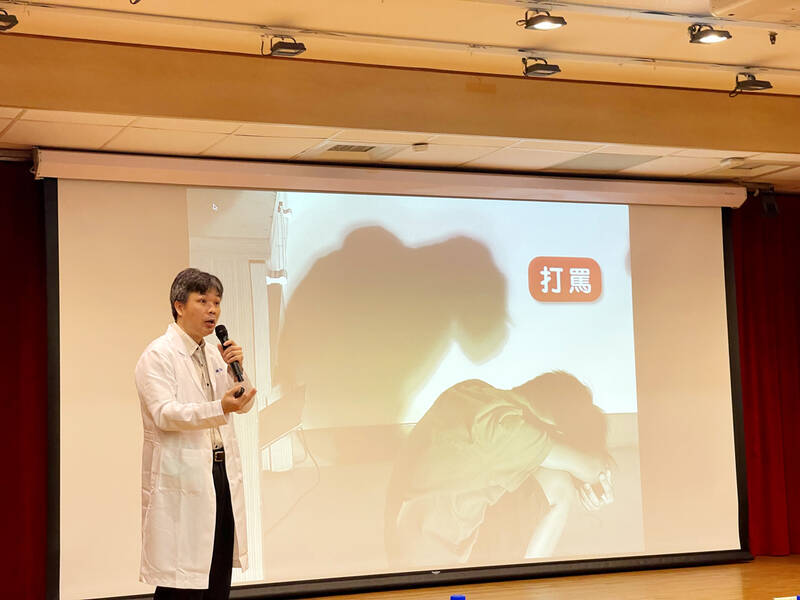 Photo: Xu Lichuan, Taipei Times
A 2004 study found that in Taiwan, young people who realize they have a mental problem prefer to listen to music and wait for it to go away, which contributes to the high rate of suicidal ideation in Taiwan. Scientists believe that it may be giving. For years, I've heard students say that their hobby is "listening to music," but now that word has a more eerie ring to it.
This is in line with research by the Children's Welfare Federation Foundation, which found that 17 percent of children said they did not tell others about their emotional problems, 40.6 percent said they told their parents, and 40.6 percent said they told their parents about their emotional problems, and 40.6 percent said they told their parents about their emotional problems. It turns out that only 5.6% of respondents said they would. .
parental refusal
This problem is exacerbated by the widespread inability of individuals and parents in local cultures to admit there is a problem and seek help. This means people only see therapists when their problems are serious, and Taiwan's mental health services are actually underutilized. Some scholars.
Parental refusal is a problem all teachers are familiar with. I've been teaching in Taiwan for 30 years, and I've seen all kinds of hurting children pass me by, swept away by a tide of negativity.
It's impossible to get them to help. Parents who are told that their child should be evaluated by a therapist become angry and blame the teacher. School administrators and teachers I spoke to say that even if children miraculously do meet a therapist, they're more likely to be prescribed medication than to receive the therapy they need. medical system.
A survey of Taiwanese schools from 2000 to 2011 found that the ADHD rate among Taiwanese children aged 8 to 14 was 8.74%, while the prevalence of treated ADHD was only 1.24. %was. And in part, this year's study of drug prescribing for ADHD from 2004 to 2017 found that roughly 57 percent of people with ADHD were on medication.
The situation surrounding schools is difficult. Most schools lack internal processes and resources to accommodate children with mental health issues. In a uniform education system, children who are different from themselves will be weeded out. Teachers have little recourse to have their students evaluated even if they believe they are a danger to themselves or those around them.
To make matters worse, schools are now required to accept students even when there is no way to provide services for their problems. These problems are exacerbated in English immersion programs and other experimental or exotic schools, which parents view as dumping grounds for children with academic or emotional problems.
Looking to the future
Fortunately, unlike in many other areas, the Democratic Progressive Party (DPP) has been proactive in this area. In August, the Ministry of Health and Welfare launched a one-year psychiatric consultation subsidy program with a budget of NT$28.8 million, which was increased to NT$107 million in response to high demand. Democratic Progressive Party presidential candidate William Lai announced last week that if elected president, he would extend a new youth mental health subsidy system, currently targeted to 15 to 30 year olds, to children aged 6 to 14. He also said that it will be expanded. Lai also pledged to expand the number of community mental health centers from 38 to 100 by 2028.
While this is a good start, school systems need resources and personnel to support students with mental health issues. Most of all, we need celebrities to take up and promote this cause.
Not only lives but well-being are at stake.
"Notes from Central Taiwan" is a column written by long-term resident Michael Turton, who offers incisive commentary from his 30 years of living and writing in his adopted country. The views expressed here are his own.
Comments are moderated. Please keep your comments relevant to the article. Speech containing abusive or obscene language, personal attacks of any kind, or advertising will be removed and the user will be banned. The final decision is at the discretion of Taipei Times.